August 24th, 2012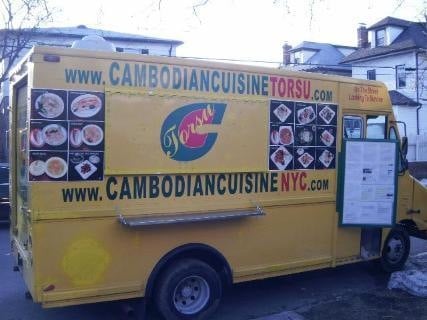 One of the better lunch deals around, whether from a food truck or a restaurant, is Cambodian Cuisine Torsu. Most of their lunches are $5.95, and you get a lot of bang for the buck.
During our most recent visit, we decided to get #11 from the menu, which is called Karry Tuek. It comes with either chicken or tofu and veggies in a Cambodian curry broth, over vermicelli noodles.
With the temperature in the 80′s, I also ordered Thai iced tea for $2. They also have Thai iced coffee for the same price.